[Japanese]
InkLecture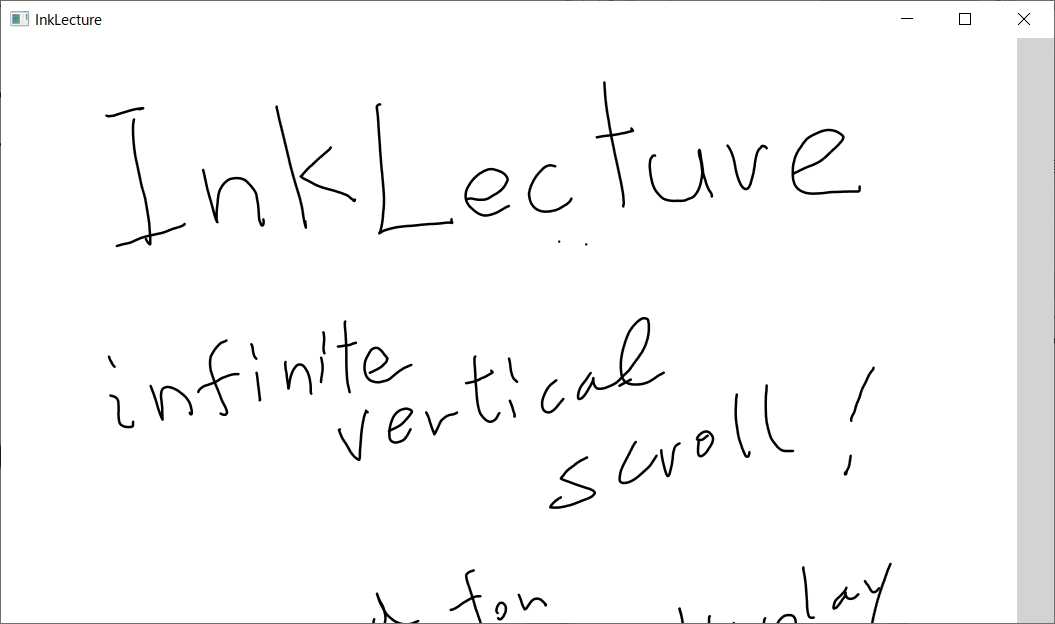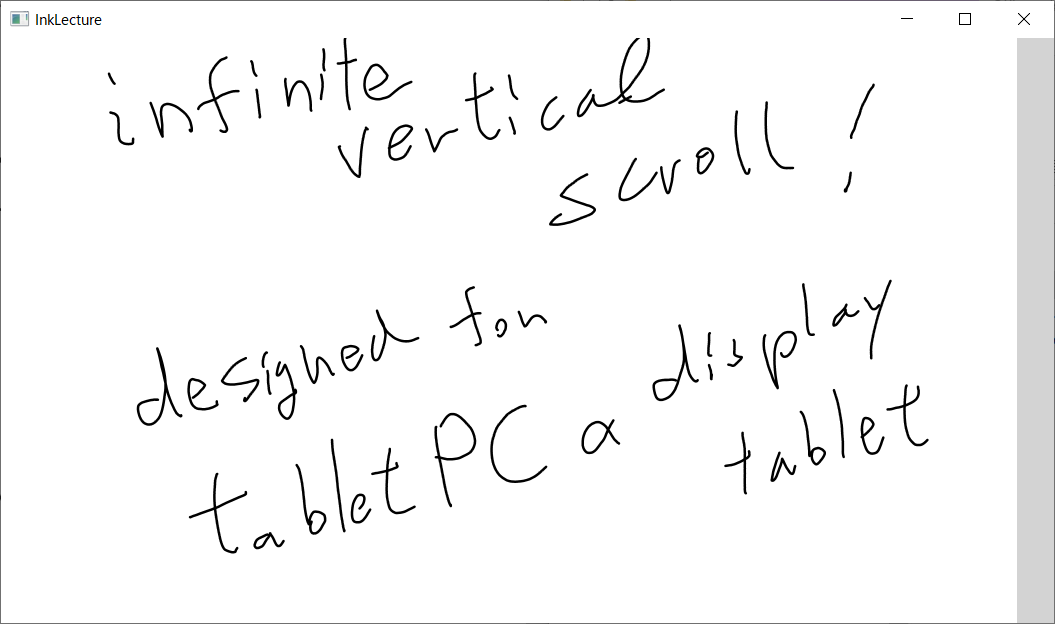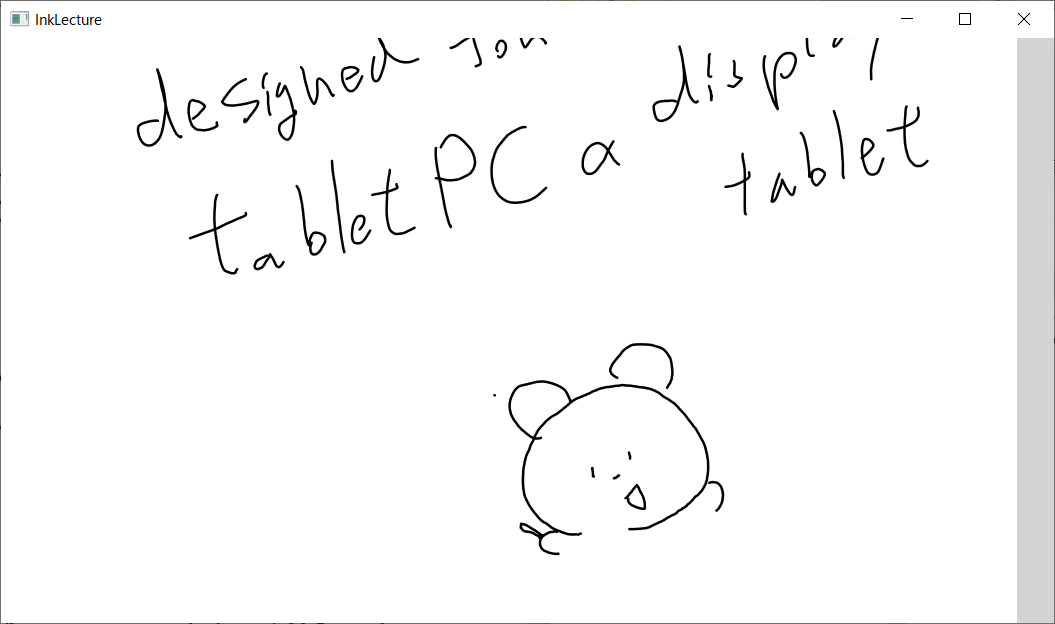 Copyright (c) 2020 Takeo Igarashi

A minimum inking whiteboard with infinite vertical space (no menu, no button). Ideal for handwriting lecture online or in a classroom (with a projector). Designed for a tablet PC or display tablet running Windows 10 ( Windows Ink ). You should enalbe "Windows Ink" in your tablet properties.

Download: inklecture.zip (8kB)

How to Use:
- Open "inklecture.exe"
- Pen stroke: draw a stroke
- Pen stroke with barrel button down: erase strokes
- Pen stroke on the right edge: inifite vertical scroll
- Close window: save the strokes in svg format "date_time.svg" on Desktop.


Video(in Japanese):


Known issues:
- It is getting slow as you write many strokes. Then, please restart.
- Maybe necessary to install .Net Framework 4.7.2 Runtime.

Contact:
Takeo Igarashi (takeo@acm.org)

I have been using this software more than 15 years in my class :-).